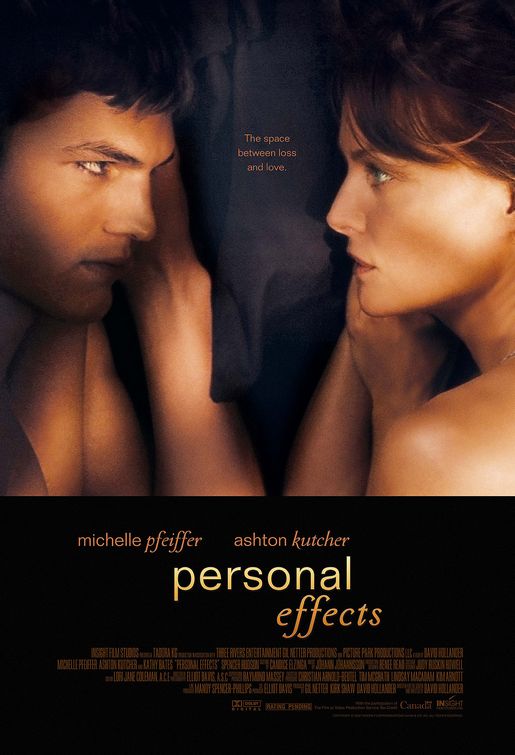 We just got word that Ashton Kutcher will join his PERSONAL EFFECTS director David Hollander at the Sneak Preview at the Aero on Thursday!
Thursday, March 5 - 7:30 PM
Sneak Preview!
PERSONAL EFFECTS, 2008, Insight Films, 105 min. Dir. David Hollander. Seeking vengeance for the murder of his sister, a young man arrives in town only to be sidetracked by a beautiful older woman with wounds very similar to his own. Through this bond, an unlikely and beautiful romance blooms. How do you heal a wound the world can't see? With love. . With Ashton Kutcher, Michelle Pfeiffer, Kathy Bates. Discussion following with director David Hollander, Ashton Kutcher and other actors to be confirmed. Click here to go to our website.